Girl Time
Great package for beginners and intermediate surfers, this is for girls looking to get away together
- Price starting at 325€ -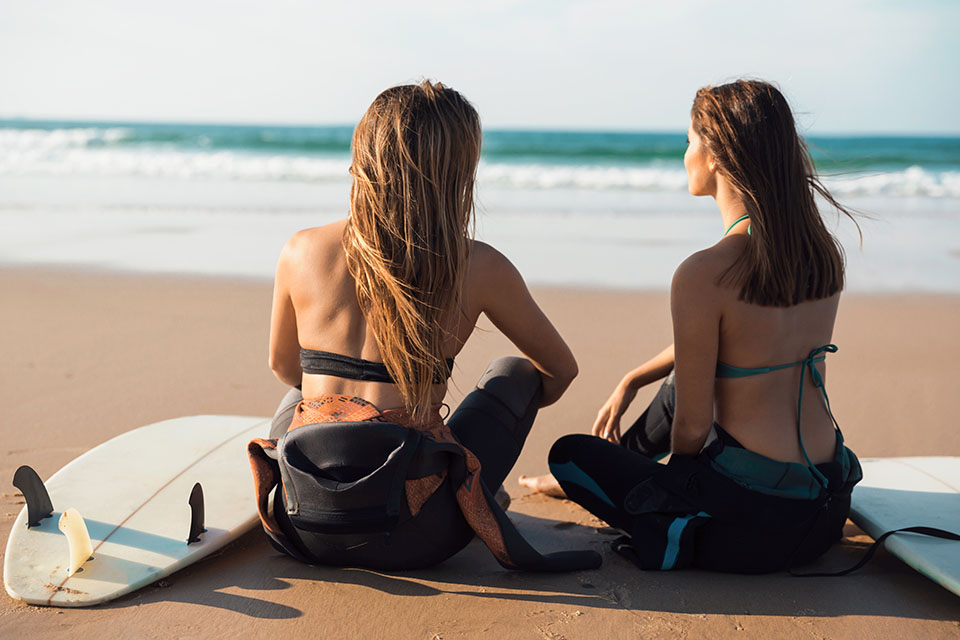 Girls rule the world.
We offer an inclusive surf course combined with yoga intended for the girls. We include all the surf equipment you need, breakfast and transport to surf spots. Come for a getaway with the girls and bond over surfing, sunshine and adventure.
Great package for women seeking a new adventure.
3 night stay
Price starting at 325€
6 night stay
Price starting at 645€
10 night stay
Price starting at 1085€
Book your Surf Holidays
2 hour surf lessons each morning + 2 hour supervision in the afternoon
1 hour yoga lesson per day (on the beach)
Accommodation in shared or private room *(price varies)
High quality surf equipment
Healthy Breakfast
Transport to surf spots
*Starting price is based on shared room in our villa
*Ask about adding a hamman and see how the Moroccan women bond
*Email us for further pricing.
Book your Surf Holidays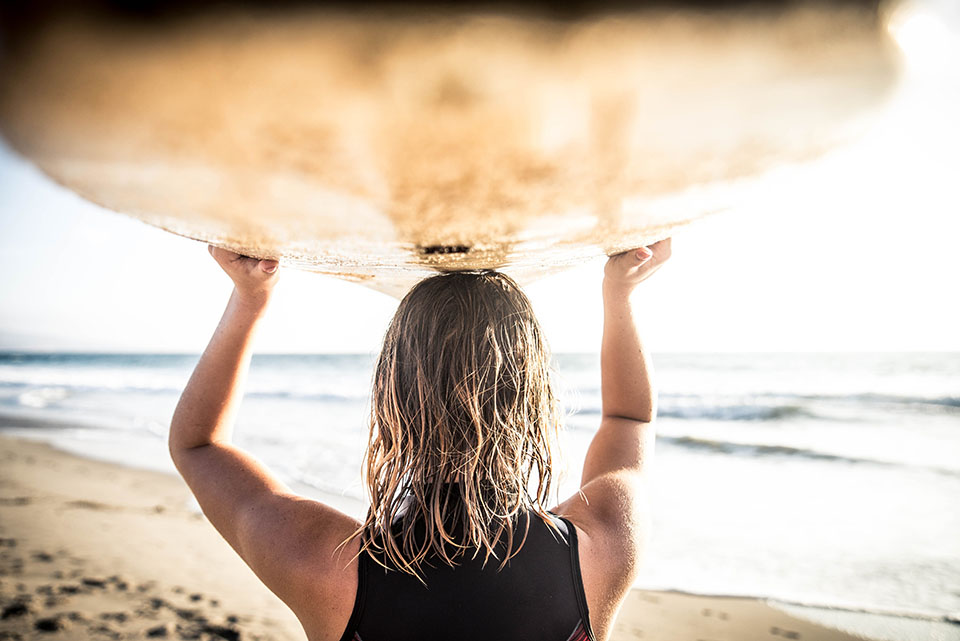 I'm so glad that I chose Loving Surf school. Perfect instructor, best advises, a lot of attention in every step, positive mood, chilling atmosphere, great waves and awesome place. There is everything you need. I can't stop thinking about coming back as quick as I can. Loving Surf school definitely increased my love for the waves.

- Brigita -
Our two boys of 14 and 17 had a great time with LovingSurf. Youngest beginner and oldest intermediate. Both really enjoyed learning from the great teacher Younes, who has a very good touch with teenagers apparently. Very easy to get in touch with and flexible in terms of daily appointments. Timely and professional in all matters.

- Larusse-
Younes is a very good instructor. I enjoyed a lot having the lessons from him. He explains you very quickly and very practically the basic of what you have to do to stand on the surf. He does not spend time on unnecessary explanations, which are obvious and common sense. You got your time on the water quickly and efficient.

- Peter -
You can choose the room and location you want to stay at. Our villa we havea shared dorm room, a private room and shared bathroom and a private room with private bathroom. Riads are private rooms with private bathroom
Book your Surf Holidays