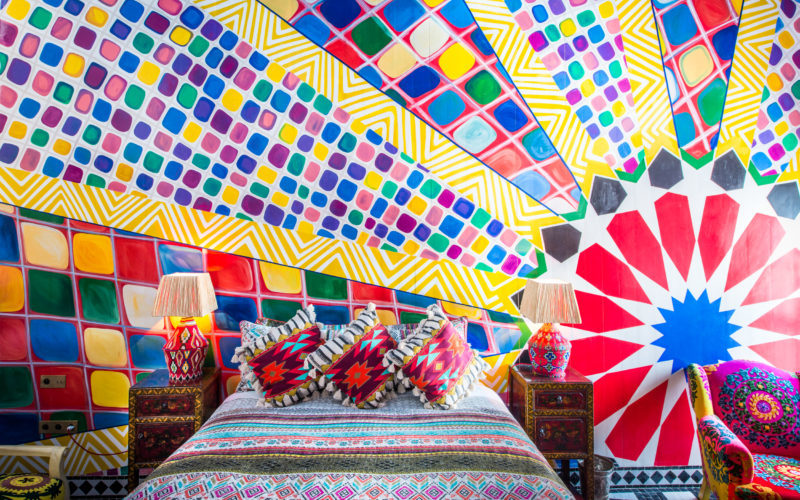 Luxury Riad
Live like royalty! Stay in a charming 18th-century, artistic boutique hotel with 180-degree views of the Atlantic Ocean. The hotel is situated in the Medina of Essaouira and in walking distance from the beach. Each of the 11 bedrooms are individually designed, featuring colorful Moroccan art with ensuite bathrooms and copper bathtubs.
How Does It Look?
Rates
Base Room Rate 125€ per night
Luxury Riad Surf Package 665€ pp
Luxury Riad Kite Package 790€ pp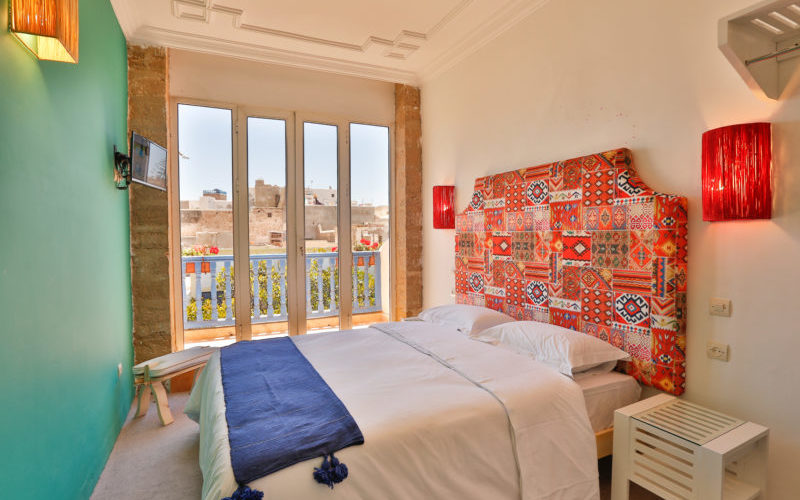 Boutique Hotel
Experience this newly renovated boutique hotel conveniently located at the edge of the Medina – it's an easy walk to the beach, port, and quaint shopping streets. The decor ingeniously combines contemporary design with traditional Moroccan "beldi" style. From the entryway to the smallest details in the 21-room hotel, the ambiance is artistic, playful and fun!
How Does It Look?
Rates
Base Room Rate 56€ per night
Boutique Hotel Surf Package 430€ pp
Boutique Hotel Kite Package 555€ pp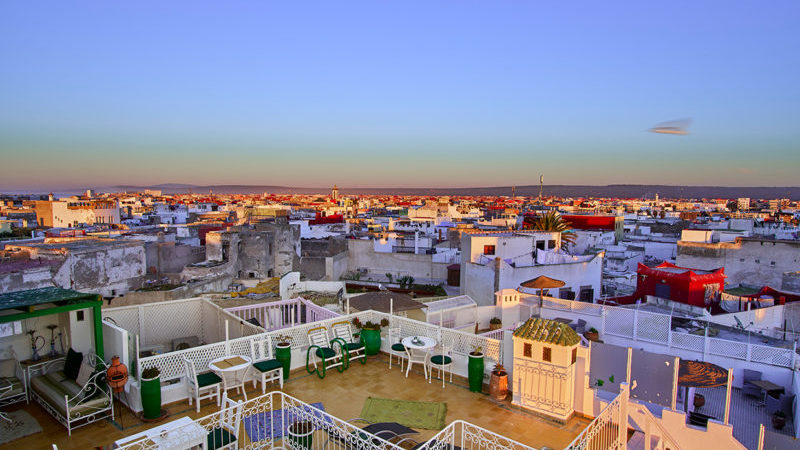 Medina Riad
Whether you're flying solo, as a couple or group, this Riad can accommodate your needs. Situated in a prime location, you'll be close to the souk, restaurants and the beach. Here you will enjoy comfort at an affordable price and the exceptional staff will welcome you as friends. Start your day with breakfast on their rooftop and enjoy the views of Essaouira.
How Does It Look?
Rates
Base Room Rate 38€ per night
Medina Riad Surf Package 340€ pp
Medina Riad Kite Package 465€ pp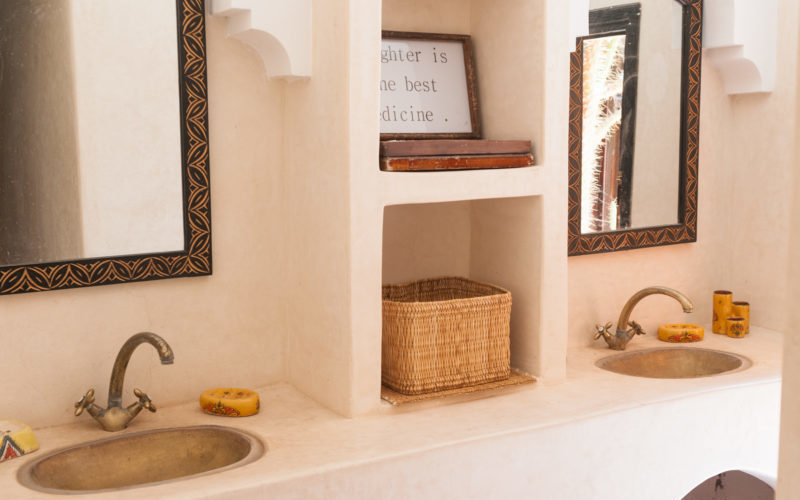 Countryside surf house
An excellent choice for friends traveling together, the Surf House can accommodate up to 8 people with shared living space. Situated in the peaceful countryside of Essaouira, enjoy the privacy of the gated villa and your own pool. Features include a traditional hammam, kitchen, pool, tranquil garden, one double bedroom with ensuite bath, a second double bedroom, and a third bedroom with 4 single beds. 3 Bedrooms / 2 Bathrooms
How Does It Look?
Rates
Surf House Rental 100€ per night
Surf Package 2 ppl 550€
Kite Package 2 ppl 775€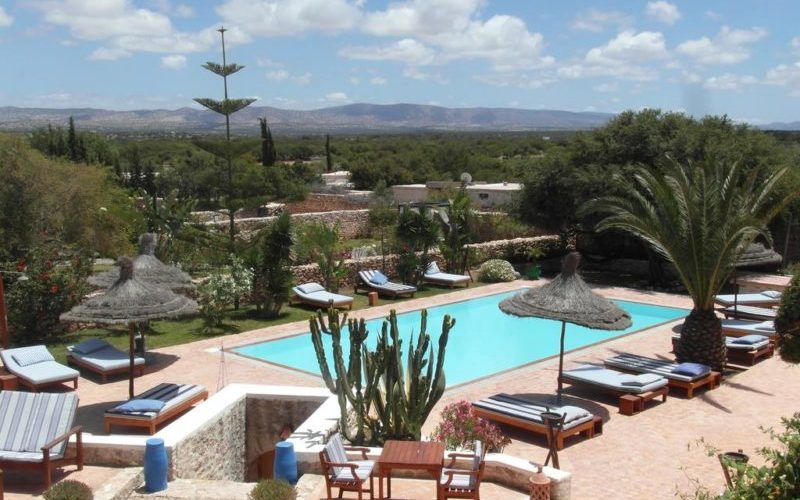 Luxury Villa
Located outside of Essaouira's city limits, find peace of mind and soothe your soul in the tranquility of nature. The luxurious guest house offers spacious yet private bedrooms with ensuite bathrooms and private garden. Enjoy the heated pool or soak in the sun. A great option for yoga retreats, groups and couples looking for a relaxing, luxurious stay.
How Does It Look?
Rates
Base Room Rate 83€ per night
Luxury Villa Surf Package 565€ pp
Luxury Villa Kite Package 690€ pp