Reasons why you should learn to surf in Essaouira
In a previous post, I explained why should you take a surf lesson and how it is the best investment you can make when starting your surf journey. Today, I will explain why you should learn to surf in Essaouira and discover the magic of Morocco in a city loved by locals and foreigners alike,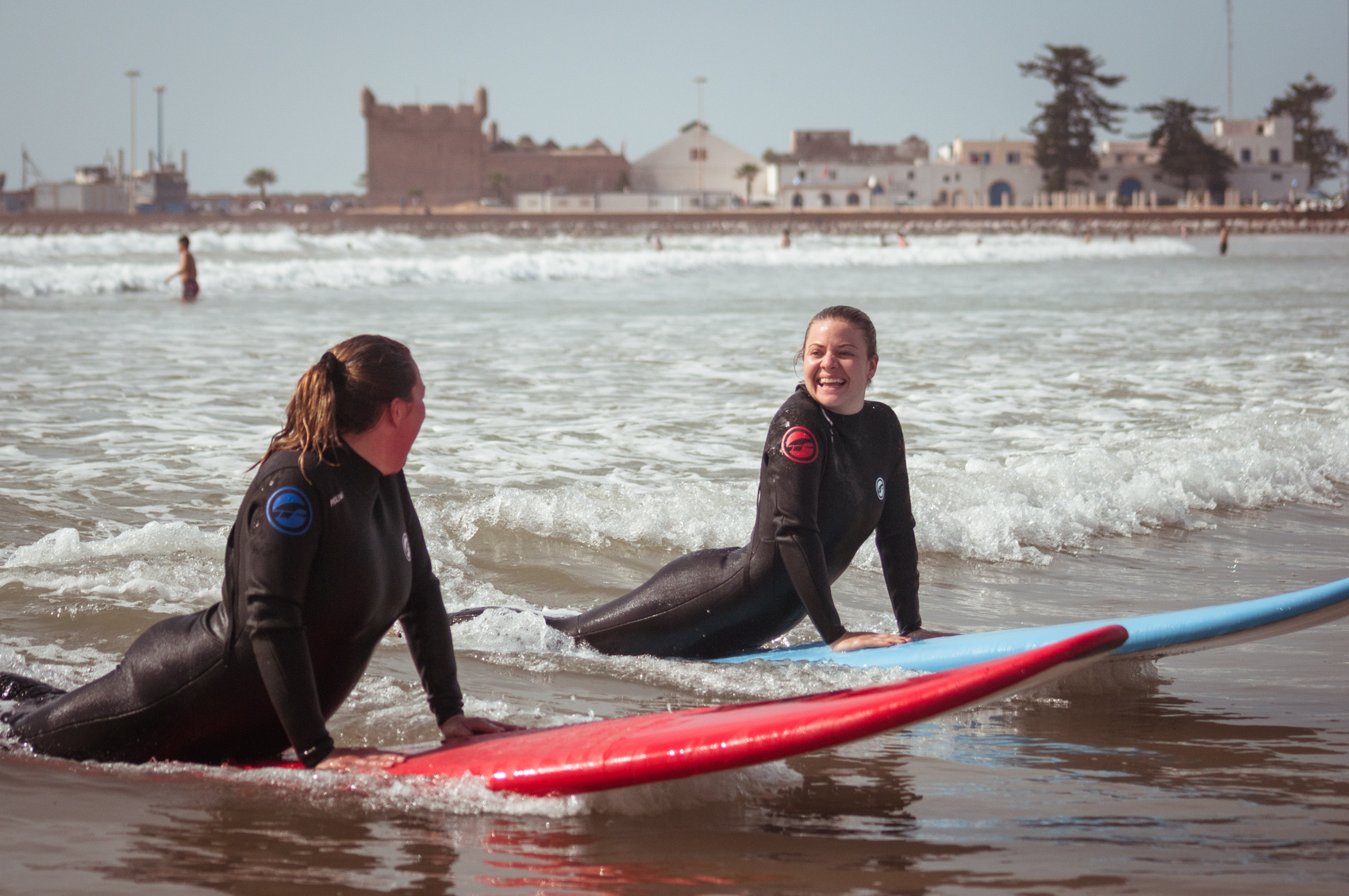 Safe Surfing in Essaouira
I mentioned in my other post, the dangers of surfing and how a surf lesson can benefit you long term. Some surf spots have reef breaks (rocks), dangerous marine life (think sharks), and strong currents that can carry you away. Learn to surf in Essaouira and say goodbye to these risks, knowing it is one of the safest surf spots in the world. It  is a beach break, so when you fall and it does happen, you will be landing in water and sand. There is no risk of sharks or other dangerous marine life that would leave you uneasy entering the water. Finally, although there is a slight current in Essaouira, the Loving Surf team will remind you to move when you need to move, and regardless, these currents would only push you along the beach and not out to sea.
Uncrowded Waves
While many websites and blogs might tell you the best place to surf in Morocco is Taghazout, Essaouira has something Taghazout has less of, uncrowded waves. Taghazout has been discovered, blogged and developed over the years which has led to many more tourists, therefore many more people in the water. This can be intimidating for a beginner as their focus is taken away from the techniques because they may be worried about others around them. Learn to surf in Essaouira where there are less people, and know Loving Surf will take you to spots where sometimes there is no one else in the water but you!
Wind preparation
There is no denying that Essaouira can be windy, but this can be beneficial while learning. Loving Surf will teach you the safety precautions you need while surfing in windy conditions. Surfing is not always possible in the perfect conditions but this shouldn't stop you from going! Ideal conditions are not guaranteed and you may find yourself on a surf trip without those perfect glassy waves. By learning in (not always ideal) conditions will make you a much stronger surfer in the long run. You will know what to do to keep yourself safe and you will be a better surfer when the waves are perfect.
The magic of Essaouira
Anyone who has visited Essaouira knows the magic it possesses, the people who make it special and all the characteristics that make it exceptional.  Learn to surf in Essaouira and learn about its culture and history at the same time. Hosting the world famous Gnaoua Music Festival every year and the historical architecture featured in Game of Thrones and other films and television series, there is a reason why so many more tourists visit year after year.
There are many activities to enjoy, like quad or horseback riding. Ride a camel for the first time or visit a argan cooperative. Argan is something completely unique to Morocco and also more popular than ever. It is also limited to the area between Essaouira and Agadir, and it is beyond exciting when you see the goats in trees for the first time. Essaouira also has many trendsetting restaurants to discover or you can choose a simpler but charming experience like fresh fish from the port.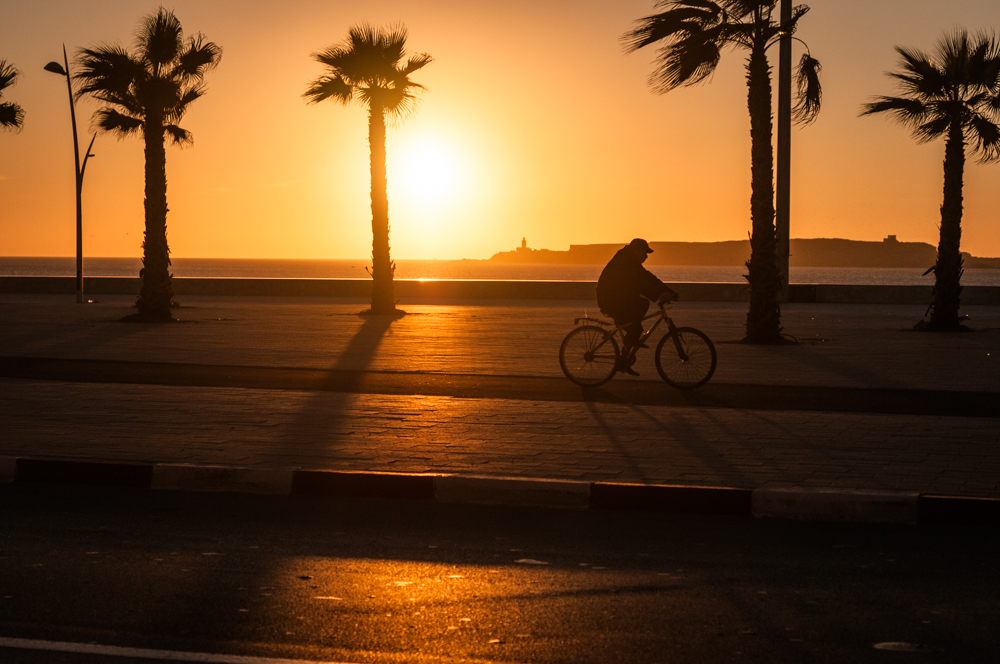 To sum it up, there is really something addictive of Essaouira that can only be understood after visiting. While there are many great places to learn to surf, not one that can offer such diversity and uniqueness at the same time. Experience the melting pot of Essaouira's intriguing atmosphere and unfamiliar waves.
Want to learn to surf in Essaouira? Join us at Loving Surf and learn with the best!